FEATURES
Kim Newman checks out the treats we have in the Vintage Vault this July
By James Whittington, Tuesday 20th June 2023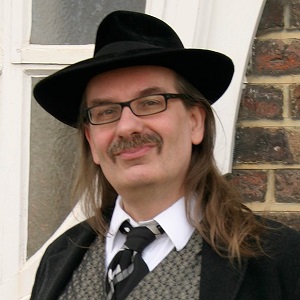 This month's celebrated Vintage Vault selections on LEGEND are all examples of early franchise horror from the great days of the movies, spanning the thirties and forties.
It was in 1931 that the horror film really came together as a film genre at Universal Pictures, when Tod Browning directed Bela Lugosi as a suavely purring vampire Count in Dracula and James Whale put Boris Karloff in flat head and big boots as the Monster in Frankenstein. After that great one-two, not only was the horror film a viable commercial and artistic property, but the studios began to see the genre as what a later film industry would call a franchise - indeed, an interlocking series of franchises which would eventually prove the template for so much 2020s blockbuster cinema. The first assembly line horror picture might have been The Mummy (1932), a rewrite of Dracula tailored for the star of Frankenstein, adding Egyptian curses and bandaged baddies to the canon of classic monster themes.
Here's the rundown of LEGEND's July premieres...
The Ghoul (1933) - Channel Premiere, Sunday July 2, 9pm. 'What was the idea of bandaging his hand like that?' I canna say. He had many a queer fancy.' Dying Egyptologist Professor Morlant (Boris Karloff) insists he be buried with a valuable jewel taped to his hand, so he can revive in the tomb and perform a ritual he believes will give him eternal life. Various parties scheme to get hold of the jewel. Having become a horror star in Hollywood, Boris Karloff returned in triumph to Britain for the first time in decades to take the leading role - reminiscent of his just-completed turn in The Mummy - in this homegrown stab at taking back some of the gothic action from the upstart Americans. A hollow-eyed Karloff expires in bed surrounded by grasping Dickensian grotesques like the club-footed butler (Ernest Thesiger) and an untrustworthy lawyer (Cedric Hardwicke), who then compete to get hold of his fortune. In the climax, Karloff revives in the tomb and lumbers zombie-like as he tries to offer up the sacred scarab to a statue of Anubis. The plot is a combination of proven properties like The Cat and the Canary (heirs and schemers gather in an isolated house to get hold of treasure) and The Moonstone (knife-wielding foreigners out to reclaim the jewel stolen from their ancient culture) and has as much silly comedy, like the spinster who is overly-impressed by an Egyptian on the strength of having seen Rudolf Valentino in The Sheik too many times, as it does proper creepy stuff. A young Ralph Richardson enjoys his screen debut as an unctuous curate who turns out to be another crook who has set enough gunpowder under Karloff's tomb to allow for an explosive finale.
Son of Frankenstein (1939) - Channel Premiere, Sunday July 9, 9pm 'What's going on at Castle Frankenstein? The whole village is alarmed with anxiety!' 'My men report nothing but quiet.' 'Quiet? There's nothing so ominous as quiet.' Universal discontinued horror production in 1936, reacting to a ban on such films from our old friends at the British Board of Film Censors. However a successful 1938 double-bill reissue of Dracula and Frankenstein convinced the studio there was still commercial life in their monsters. Son of Frankenstein - originally planned to be shot in colour, until make-up tests revealed a less-than-impressive greenish monster - was the super production mounted to demonstrate the continued viability of the genre. Directed not by eccentric visionary James Whale but by solid professional Rowland V. Lee, Son began the second wave of monster films - and is in its own way as deliciously strange and experimental as Whale's Frankenstein films. With a big horror name cast and Jack Otterson's stylised production design, it is an A feature, the last of the series to be aimed primarily at an adult audience. Invoking Whale's black wit, Lee gets fine, hysterical work from top-billed Basil Rathbone as Baron Wolf von Frankenstein, who plays perfectly off Bela Lugosi's whiskery, sly, broken-necked Ygor and Lionel Atwill's clipped, one-armed, monocle-polishing Inspector Krogh. Karloff's Monster is upstaged, reduced to a mute thug, while the plot involves a string of revenge killings which makes the film feel like a precursor to the body count slasher films of the 1980s.
The Invisible Man Returns (1940) - Channel Premiere, Sunday July 16, 9pm 'Between you and me sir I'll have to see him before I believe he's invisible.' Having made sequels to Frankenstein, Dracula and The Mummy, Universal sought to add another fiend to their franchise roster by going back to James Whale's The Invisible Man (1933) - based on H.G. Wells' novel - and came up with a new spin on the story to showcase the remarkable effects work of John P. Fulton. With Karloff and Lugosi getting on a bit and the original Invisible Man Claude Rains moved on to A pictures, the studio introduced a possible new horror star in velvet-voiced Vincent Price, who purrs maniacally from behind bandages or as a disembodied voice. Here, Frank Griffin (John Sutton), the brother of Rains' character, helps out a pal, Geoffrey Radcliffe (Price), who has been accused of a murder he didn't commit. Unseen sleuth Radcliffe sets out to determine which above-suspicion character actor is the real killer. It's the only invisible man movie in which the see-though megalomaniac is involved in a boardroom battle to get control of his family's Yorkshire coal mine.
The Mummy's Tomb (1942) - Channel Premiere, Sunday July 23, 9pm 'Whether you can believe it or not, the facts are here and we've got to face them. A creature that's been alive for over 3,000 years is in this town.' The Mummy's Hand (1940) isn't a sequel to The Mummy (1932), but a reboot - using images, footage, plot elements and make-up design from the original haunted romance for an action-adventure film which replaced actor Karloff with stuntman Tom Tyler under the bandages. Universal then decided Lon Chaney Jr, a horror star on the strength of The Wolf Man, would play all their monster roles in succession - he returned as the Wolf Man and had stabs at the Frankenstein Monster and Dracula, but also did three curse quickies as Kharis, the limping mummy. In this brisk follow-up to The Mummy's Hand, Kharis is transported to America by a turban-wearing Turhan Bey, the latest High Priest of Oogedy-Boogedy, and gets vengeance on the survivors of the previous film (Dick Foran, Wallace Ford) - an early instance of the Scream habit of offing legacy characters - before shambling away to menace a new generation of tomb-defilers and lech after the latest nifty number in a smart 1940s nightgown (Elyse Knox).
Related show tags
:
SON OF FRANKENSTEIN
,
THE GHOUL
,
THE INVISIBLE MAN RETURNS
,
THE MUMMY'S TOMB
MORE FEATURES
LEGEND unwraps a seasonal tsunami of action and suspense this December
By James Whittington, Thursday 23rd November 2023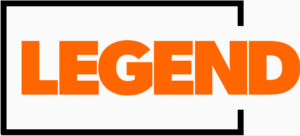 Strap yourself in for a seasonal tsunami of action and suspense this December as LEGEND unwraps a six-pack of Channel premieres including ESCAPE PLAN 2, the second instalment of the electrifying franchise, with Sylvester Stallone and Dave Bautista once again starring. There's also a first showing for MAN DOWN, with Shia LaBeouf and Gary Oldman headlining this gripping, post-apocalyptic thriller.
Other channel premieres include gruelling crime thriller SOUTHERN FURY, starring Nicolas Cage, siege drama ROGUE HOSTAGE with Tyrese Gibson and John Malkovich, cult Western THE SPOILERS, starring screen legends John Wayne and Marlene Dietrich and BONE TOMAHAWK, in which Kurt Russell s...
SHARE:


READ MORE

LEGEND reveals twelve turbo-charged premieres for November, including an All-Out Action Season
Posted on Tuesday 24th October 2023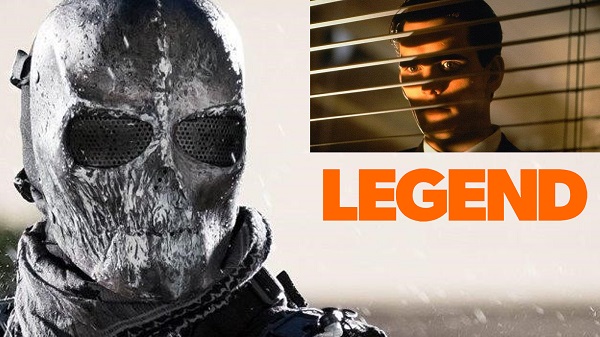 Get ready to kick, punch and shoot your way through a star-studded season of explosive action premieres on LEGEND this November, including the UK TV premieres of James Cullen Bressack's tense, against-the-clock thriller HOT SEAT, starring Kevin Dillon and Mel Gibson, and his dazzling action cyber-thriller FORTRESS, starring Bruce Willis.
From Monday 13th - Saturday 20th November there's an All-Out Action Season, which includes the channel premieres of Walter Hill's ultra-violent TREPASS, starring Bill Paxton, and John Woo's deadly HARD TARGET, starring Jean-Claude Van Damme. Other titles in the season include hard-boiled thriller BOILING POINT (1993), starring Dennis Hopper, ...
SHARE:


READ MORE

LEGEND has 11 premieres for you this October!
Posted on Sunday 24th September 2023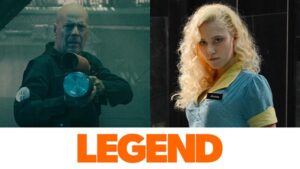 Watch out for plenty of star-studied thrills and spills on LEGEND, as the UK's most entertaining channel for action, suspense and Sci-Fi presents eleven premieres for October, including the UK TV premiere of ANTI-LIFE, an edge-of-your-seat sci-fi thriller with an (inter)stellar cast including Bruce Willis and John Suits. There also a welcome channel premiere for THE GUEST, a brilliant homage to 1980s action flicks and slasher horror, which showcases ex- Downtown Abbey actor Dan Stevens in an inspired star-making turn.
Other channel firsts include high-octane crime thriller DOG EAT DOG, starring Nicolas Cage and Willem Dafoe, American road comedy film MIDNIGHT RU...
SHARE:


READ MORE

LEGEND shoots from the hip with THE WILDER WEST SEASON
Posted on Tuesday 19th September 2023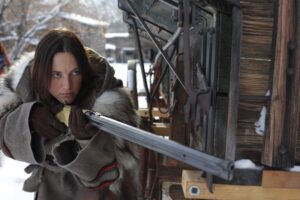 LEGEND shoots from the hip this October as the wilder side of the western is laid bare in a six-shooter season of violent, controversial and revenge-fuelled showdowns.
So be prepared for blood-drenched shoot-outs, outlaw adventures and bandits on the rampage as LEGEND goes way out West with a selection of contemporary Westerns, highlighted by the channel premiere of Ti West's IN A VALLEY OF VIOLENCE, starring Ethan Hawke and John Travolta. There is also a channel premiere for Jon Casser's FORSAKEN, starring Donald and Keifer Sutherland. Ralph Nelson's brutal Western SOLDIER BLUE still remains one of the most poignant yet horrific dramatisations of America's dark ...
SHARE:


READ MORE

LEGEND reveals bumper crop of premieres for September
Posted on Tuesday 22nd August 2023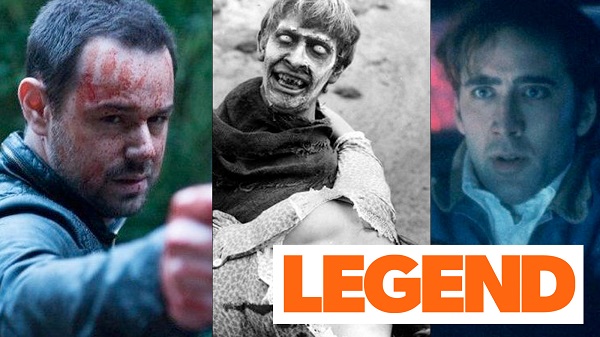 Watch out for a 'dirty dozen' on LEGEND, as the UK's most engaging channel for action, suspense and Sci-Fi presents twelve premieres for September, including the UK TV premiere of Adrian Bol's high stakes espionage thriller LEGACY OF LIES, starring John Wick: Chapter 4-star Scott Adkins.
Superior crime and action movies feature this month with the Channel premieres for remarkable Brit true-crime story THE HATTON GARDEN JOB, starring Larry Lamb, Phil Daniels and Matthew Goode, London gangster drama ASSASSIN, starring Danny Dyer, neo-noir thriller SEA OF LOVE, starring Al Pacino and Ellen Barkin, action comedy BIRD ON A WIRE, starring Mel Gibson and Goldie Hawn, revenge crime thriller ACTS OF...
SHARE:


READ MORE

LEGEND unveils a sizzling summer line-up for August 2023
Posted on Wednesday 26th July 2023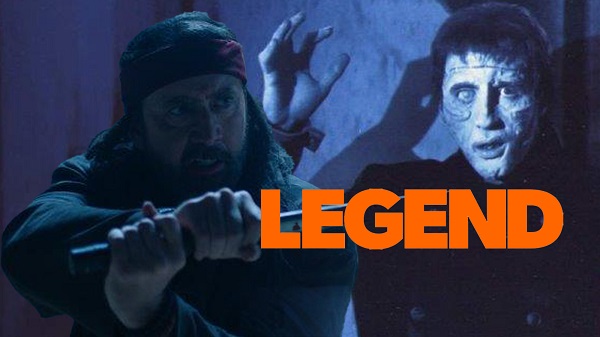 August is an action-packed month on LEGEND, with gritty crime thrillers, electrifying epics, classic horror double-bills from the fifties and an alien-fighting Nic Cage, who stars in the UK TV premiere of JIU JITSU, a martial arts meets-sci-fi thriller. There is also a UK TV premiere for brutal Brit gangland heist thriller FREIGHT, which stars Billy Murray and Craig Fairbrass.
There also Channel premieres for cat-and-mouse mystery thriller MOJAVE, starring Mark Wahlberg, Canadian heist thriller PRECIOUS CARGO, starring Bruce Willis, epic sword-clashing adventure, LAST KNIGHTS, starring Morgan Freeman and Clive Owen and WAR PIGS, starring Micky Rourke, Dolph Lundgren and Luke Goss.
This ...
SHARE:


READ MORE

Stallone, Willis, Lundgren and Jones are ready for you this July on LEGEND
Posted on Wednesday 21st June 2023
An unstoppable Stallone, a bad-cop Bruce Willis, and classics from the beginning of genre cinema marks a memorable month of premieres on LEGEND, highlighted by the UK TV premieres of the star-filled action thrillers A CERTAIN JUSTICE, starring Dolph Lundgren and Vinnie Jones, and THE MOST DANGEROUS GAME starring Tom Berenger and Bruce Dern.
Fans of American rapper 50 Cent can tune in to see him star in two films - crime thriller GUN, co-starring Val Kilmer and ESCAPE PLAN 3, the final instalment in the Escape Plan franchise, which also stars Sylvester Stallone. Both are Channel premieres. There is also a Channel premiere for action thriller FIRST KILL, which s...
SHARE:


READ MORE

Howard J Ford chats about his movie Never Let Go which has its UK TV premiere June 3rd on Legend
Posted on Tuesday 30th May 2023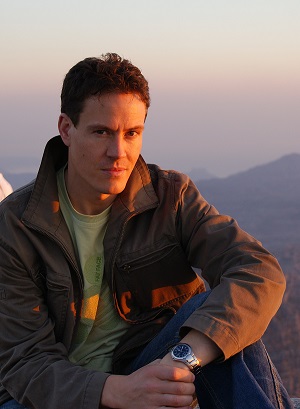 Ahead of Legend's UK TV Premiere of revenge thriller NEVER LET GO on Saturday June 3rd, director Howard J Ford reflects on a near family tragic experience, the importance of locations and returning to his horror genre roots.
LC: Your nail-biting revenge thriller NEVER LET GO is having its channel premiere on LEGEND, excited or what?
HJF: It's always exciting to know one of your movies is going to be on the telly and watched by thousands at one time rather than one streamer at a time! I fine I feel totally different when I watch a broadcast of my film, it accentuates my cringe at all the things I could have done better! Ha.
LC: Looking back at the making of the movie, what mem...
SHARE:


READ MORE

You want suspense and action? Well, Legend has both and much more this June
Posted on Tuesday 23rd May 2023

Female avengers, waring brothers and a coffin-bound Ryan Reynolds spearheads and dangerously heart-racing May line-up on LEGEND, highlighted by the UK TV premieres of Howard J. Ford's award-winning child-abduction horror drama NEVER LET GO, revenge Western ANY BULLET WILL DO, action thriller ACTS OF VENGEANCE, starring Antonio Banderas and British action-adventure war film MERCENARIES.
Plus, there are Channel premieres for English-language Spanish survival thriller BURIED, starring Ryan Reynolds, and INTERVIEW WITH A HIT MAN, starring Luke Goss as a deadly hitman with a secret past.
THE VINTAGE VAULT continues to chill Sunday nights with its popular classic genre double-bi...
SHARE:


READ MORE

PICK OF THE WEEK