FEATURES
Legend reveals slate of horror, sci-fi and action premieres for May
By James Whittington, Tuesday 25th April 2023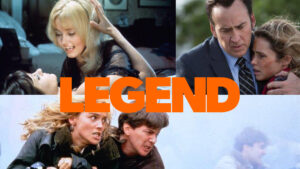 Sociopathic drivers, haunted soldiers and a vengeful Nicholas Cage, spearhead an action-packed May line-up on LEGEND, highlighted by the UK TV premieres of Western psychological thriller WAR ON THE RANGE and compelling suspense actioner VENGEANCE, starring Nicholas Cage.
Plus, there are Channel premieres for HIDDEN AGENDA, starring a gun-toting, high-kicking Dolph Lundgren, suicide mission drama LAST PASSENGER, starring Dougray Scott, high-octane crime thriller PAYDIRT, starring Val Kilmer and Luke Goss and John Frankenheimer's gripping, highly-acclaimed YEAR OF THE GUN, starring Sharon Stone.
THE VINTAGE VAULT continues to haunt Sunday nights with its popular classic genre double-bills, which, this month, include cult favourites WITCHFINDER GENERAL, THE DEVIL RIDES OUT and LUST FOR A VAMPIRE.
The weekends are further enhanced by the continuation of the ever-popular original series of sci-fi anthology classics, THE TWILIGHT ZONE.
We kick off on the 4th with a UK TV premiere, saddle up for WAR ON THE RANGE. In post-Civil War Texas, two neighbouring families are grieving tragic losses while they struggle to survive. The cattle-ranching McCluskeys have lost both a son and their entire herd to the war. The Rileys, mourning the loss of wife and mother Mary to illness, eke out a living trapping animals and selling their pelts. When Wade returns from fighting for the Confederacy, he discovers that the McCluskey family have been stealing animals from his family's traps. He decides to take matters into his own hands, sparking yet another tragic and senseless war. This rural drama stars James Badge Dale and William Forsythe. High-octane action on the 6th with Dolph Lundgren HIDDEN AGENDA. Former government agent Jason Price (Lundgren) is now a hit man for top government agencies. His high-tech operation never makes a wrong move. But when a mysterious competitor known as The Cleaner infiltrates his system and begins a killing spree, Jason finds himself caught in a frightening spiral where no one can be trusted.
The Vintage Vault on the 7th starts off with a Hammer classic, THE WITCHES. Following a horrifying experience with the occult in Africa, a schoolteacher (Joan Fontaine) moves to a small English village, only to discover that a mysterious magic resides there as well. Directed by Cyril Frankel and co-starring Alec McCowen this production, was adapted from the 1960 novel The Devil's Own. This is followed by one of the most celebrated British horror movies ever, WITCHFINDER GENERAL. Set during the English Civil-War, Matthew Hopkins (Vincent Price), tours the Eastern counties instigating witch-hunts and extracting 'confessions' under torture. When a young woman, Sara (Hilary Dwyer), is raped by Hopkins and her priest father murdered, Sara's lover, Richard Marshall (Ian Ogilvy), vows revenge. The last and best film of director Michael Reeves' tragically brief career, Witchfinder General has received broad critical admiration.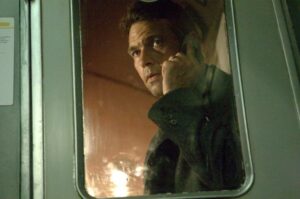 Moving onto the 13th as Dougray Scott stars in LAST PASSENGER. Lewis Shaler (Scott) is an overworked doctor and devoted single dad heading home with his young son Max on the last train from London. He strikes up a promising relationship with Sarah (Kara Tointon), but events take a dark turn when Lewis discovers the guard has mysteriously vanished and the brakes have been sabotaged. THE CURSE OF THE CRIMSON ALTER kicks off The Vintage Vault on the 14th. Mark Eden, in search of his brother, stumbles upon a coven led by the civilized-looking Christopher Lee who is enacting the revenge of his witch ancestor (Barbara Steele burned in the 17th century. Also starring Boris Karloff as a local witchcraft expert. this adaptation from Lovecraft's Dream in the Witch House was shot in the allegedly haunted house of W S Gilbert and is the only time Lee, Karloff and Steele appear in the same film. It is also the last British film that Karloff made. This is followed by another classic, THE BLOOD BEAST TERROR. A 19th-century entomologist's daughter undergoes a metamorphosis into a giant death's head moth which needs human blood to survive. Her father creates a giant moth to keep her company, but only succeeds in unleashing more blood-sucking terror. Meanwhile, a police inspector (played by Peter Cushing) tries to find the key to the series of gruesome murders.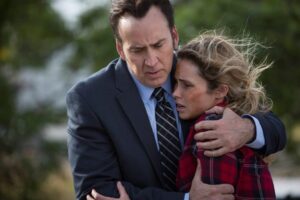 A hard-hitting drama has its UK TV premiere on the 19th, VENGEANCE. An adaptation of the Joyce Carol Oates novella Rape: A Love Story. Nicholas Cage plays John Dromoor, a police officer investigating a case involving the gang rape of single mother Teena Maguire, which occurred in front of her 12-year-old daughter Bethie. After the attackers get off scot-free, John attempts to get justice by any means necessary. PAYDIRT is showing on the following evening where criminal gang leader Damien Brooks (Luke Goss) is recently out on parole. He reconnects with his old crew to find the cash they stole and buried as a result of a DEA bust. However, they are being monitored by Sheriff Tucker (Val Kilmer), a retired officer who knows that Damien and the gang are still up to no good.
A Hammer double on the 21st starting with THE DEVIL RIDES OUT. The powers of good are pitted against the forces of evil as the Duc de Richelieu (Christopher Lee) wrestles with the deadly Satanist, Mocata (Charles Gray) for the soul of his friend, who has become deeply involved in a satanic society run by Mocata. Furthermore, De Richleau's daughter is kidnapped by the cult and put up for sacrifice to the Angel of Death. Sex-swapping scares follows, DR. JEKYLL AND SISTER HYDE. Young Doctor Jekyll pursues his search for a drug to prolong life. He tries his potion on himself and to his horror finds it changes him into a young and beautiful woman. So Sister Hyde is born, who stalks the dark alleys of Whitechapel for young, innocent, female victims, ensuring continuation of the bloodstained research. With each transformation Sister Hyde becomes the more dominant personality, determined to eventually suppress the ineffectual Dr Jekyll forever.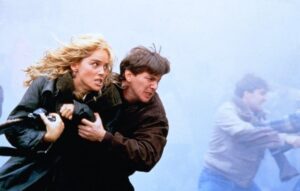 YEAR OF THE GUN on the 27th concerns American novelist David Raybourne (Andrew McCarthy) who accidentally becomes entangled in the Red Brigade's terrorist plan to kidnap Italian Premier Aldo Moro during a research trip to Rome. As the terrorists attempt to kill David, he and his photojournalist friend (Sharon Stone) must struggle to stay alive. Our final Vintage Vault visit on the 28th is another Hammer double starting with SCARS OF DRACULA. Count Dracula, (Christopher Lee), once again spreads his evil from his mountaintop castle. When libertine Paul Carlson disappears one night, his more sober brother Simon and his girlfriend trace him to the area, discovering a terrified populace. Thrown out of the inn, they make their way, like Paul before them, towards the sinister castle and its undead host. This sequel to "Taste the Blood of Dracula" (1968), also stars Dennis Waterman, Jenny Hanley, Patrick Troughton, and Michael Gwynn. Another blood-sucker follows, LUST FOR A VAMPIRE. The enigmatic Carmilla (Yutte Stensgaard) enrols as a student in an exclusive girls' finishing school and proceeds to wreak havoc among pupils and teachers alike. Among those who fall victim to her striking and sensual beauty is the school's new English teacher Giles Barton (Ralph Bates), who at first refuses to credit the ugly rumours about her true vampiristic nature. But, following the death of a colleague, and as the toll among the girls mounts, Barto he is reluctantly forced to face the truth...
Related show tags
: DR. JEKYLL AND SISTER HYDE, HIDDEN AGENDA,
LAST PASSENGER
, LUST FOR A VAMPIRE, PAYDIRT, SCARS OF DRACULA, THE BLOOD BEAST TERROR, THE CURSE OF THE CRIMSON ALTER, THE DEVIL RIDES OUT,
THE TWILIGHT ZONE
,
THE WITCHES
,
VENGEANCE
,
WAR ON THE RANGE
,
WITCHFINDER GENERAL
, YEAR OF THE GUN
MORE FEATURES
LEGEND unwraps a seasonal tsunami of action and suspense this December
By James Whittington, Thursday 23rd November 2023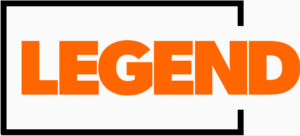 Strap yourself in for a seasonal tsunami of action and suspense this December as LEGEND unwraps a six-pack of Channel premieres including ESCAPE PLAN 2, the second instalment of the electrifying franchise, with Sylvester Stallone and Dave Bautista once again starring. There's also a first showing for MAN DOWN, with Shia LaBeouf and Gary Oldman headlining this gripping, post-apocalyptic thriller.
Other channel premieres include gruelling crime thriller SOUTHERN FURY, starring Nicolas Cage, siege drama ROGUE HOSTAGE with Tyrese Gibson and John Malkovich, cult Western THE SPOILERS, starring screen legends John Wayne and Marlene Dietrich and BONE TOMAHAWK, in which Kurt Russell s...
SHARE:


READ MORE

LEGEND reveals twelve turbo-charged premieres for November, including an All-Out Action Season
Posted on Tuesday 24th October 2023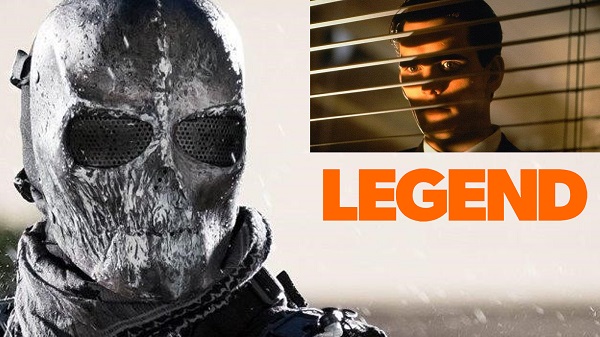 Get ready to kick, punch and shoot your way through a star-studded season of explosive action premieres on LEGEND this November, including the UK TV premieres of James Cullen Bressack's tense, against-the-clock thriller HOT SEAT, starring Kevin Dillon and Mel Gibson, and his dazzling action cyber-thriller FORTRESS, starring Bruce Willis.
From Monday 13th - Saturday 20th November there's an All-Out Action Season, which includes the channel premieres of Walter Hill's ultra-violent TREPASS, starring Bill Paxton, and John Woo's deadly HARD TARGET, starring Jean-Claude Van Damme. Other titles in the season include hard-boiled thriller BOILING POINT (1993), starring Dennis Hopper, ...
SHARE:


READ MORE

LEGEND has 11 premieres for you this October!
Posted on Sunday 24th September 2023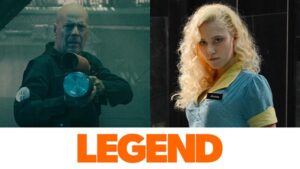 Watch out for plenty of star-studied thrills and spills on LEGEND, as the UK's most entertaining channel for action, suspense and Sci-Fi presents eleven premieres for October, including the UK TV premiere of ANTI-LIFE, an edge-of-your-seat sci-fi thriller with an (inter)stellar cast including Bruce Willis and John Suits. There also a welcome channel premiere for THE GUEST, a brilliant homage to 1980s action flicks and slasher horror, which showcases ex- Downtown Abbey actor Dan Stevens in an inspired star-making turn.
Other channel firsts include high-octane crime thriller DOG EAT DOG, starring Nicolas Cage and Willem Dafoe, American road comedy film MIDNIGHT RU...
SHARE:


READ MORE

LEGEND shoots from the hip with THE WILDER WEST SEASON
Posted on Tuesday 19th September 2023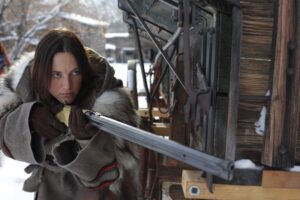 LEGEND shoots from the hip this October as the wilder side of the western is laid bare in a six-shooter season of violent, controversial and revenge-fuelled showdowns.
So be prepared for blood-drenched shoot-outs, outlaw adventures and bandits on the rampage as LEGEND goes way out West with a selection of contemporary Westerns, highlighted by the channel premiere of Ti West's IN A VALLEY OF VIOLENCE, starring Ethan Hawke and John Travolta. There is also a channel premiere for Jon Casser's FORSAKEN, starring Donald and Keifer Sutherland. Ralph Nelson's brutal Western SOLDIER BLUE still remains one of the most poignant yet horrific dramatisations of America's dark ...
SHARE:


READ MORE

LEGEND reveals bumper crop of premieres for September
Posted on Tuesday 22nd August 2023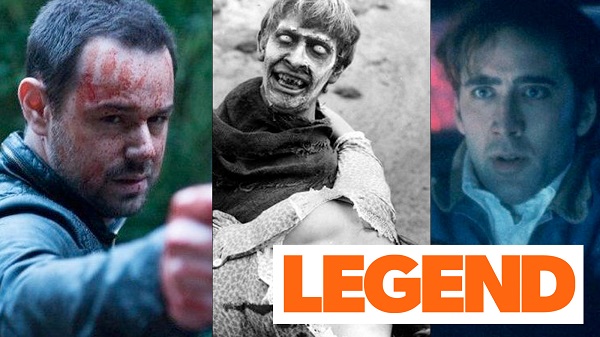 Watch out for a 'dirty dozen' on LEGEND, as the UK's most engaging channel for action, suspense and Sci-Fi presents twelve premieres for September, including the UK TV premiere of Adrian Bol's high stakes espionage thriller LEGACY OF LIES, starring John Wick: Chapter 4-star Scott Adkins.
Superior crime and action movies feature this month with the Channel premieres for remarkable Brit true-crime story THE HATTON GARDEN JOB, starring Larry Lamb, Phil Daniels and Matthew Goode, London gangster drama ASSASSIN, starring Danny Dyer, neo-noir thriller SEA OF LOVE, starring Al Pacino and Ellen Barkin, action comedy BIRD ON A WIRE, starring Mel Gibson and Goldie Hawn, revenge crime thriller ACTS OF...
SHARE:


READ MORE

LEGEND unveils a sizzling summer line-up for August 2023
Posted on Wednesday 26th July 2023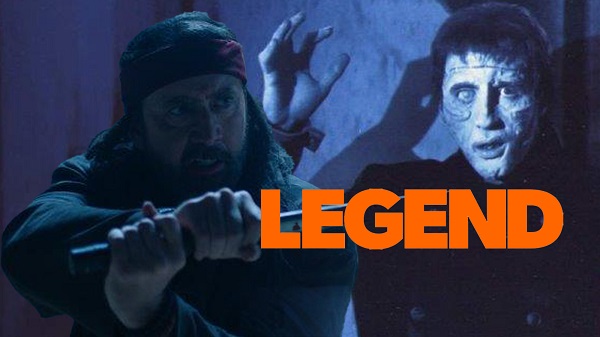 August is an action-packed month on LEGEND, with gritty crime thrillers, electrifying epics, classic horror double-bills from the fifties and an alien-fighting Nic Cage, who stars in the UK TV premiere of JIU JITSU, a martial arts meets-sci-fi thriller. There is also a UK TV premiere for brutal Brit gangland heist thriller FREIGHT, which stars Billy Murray and Craig Fairbrass.
There also Channel premieres for cat-and-mouse mystery thriller MOJAVE, starring Mark Wahlberg, Canadian heist thriller PRECIOUS CARGO, starring Bruce Willis, epic sword-clashing adventure, LAST KNIGHTS, starring Morgan Freeman and Clive Owen and WAR PIGS, starring Micky Rourke, Dolph Lundgren and Luke Goss.
This ...
SHARE:


READ MORE

Stallone, Willis, Lundgren and Jones are ready for you this July on LEGEND
Posted on Wednesday 21st June 2023
An unstoppable Stallone, a bad-cop Bruce Willis, and classics from the beginning of genre cinema marks a memorable month of premieres on LEGEND, highlighted by the UK TV premieres of the star-filled action thrillers A CERTAIN JUSTICE, starring Dolph Lundgren and Vinnie Jones, and THE MOST DANGEROUS GAME starring Tom Berenger and Bruce Dern.
Fans of American rapper 50 Cent can tune in to see him star in two films - crime thriller GUN, co-starring Val Kilmer and ESCAPE PLAN 3, the final instalment in the Escape Plan franchise, which also stars Sylvester Stallone. Both are Channel premieres. There is also a Channel premiere for action thriller FIRST KILL, which s...
SHARE:


READ MORE

Kim Newman checks out the treats we have in the Vintage Vault this July
Posted on Tuesday 20th June 2023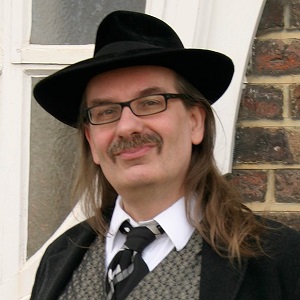 This month's celebrated Vintage Vault selections on LEGEND are all examples of early franchise horror from the great days of the movies, spanning the thirties and forties.
It was in 1931 that the horror film really came together as a film genre at Universal Pictures, when Tod Browning directed Bela Lugosi as a suavely purring vampire Count in Dracula and James Whale put Boris Karloff in flat head and big boots as the Monster in Frankenstein. After that great one-two, not only was the horror film a viable commercial and artistic property, but the studios began to see the genre as what a later film industry would call a franchise - indeed, an interlocking series of franchises which would eventually pro...
SHARE:


READ MORE

Howard J Ford chats about his movie Never Let Go which has its UK TV premiere June 3rd on Legend
Posted on Tuesday 30th May 2023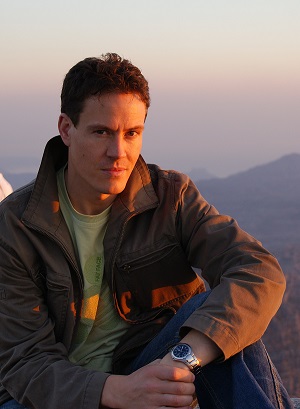 Ahead of Legend's UK TV Premiere of revenge thriller NEVER LET GO on Saturday June 3rd, director Howard J Ford reflects on a near family tragic experience, the importance of locations and returning to his horror genre roots.
LC: Your nail-biting revenge thriller NEVER LET GO is having its channel premiere on LEGEND, excited or what?
HJF: It's always exciting to know one of your movies is going to be on the telly and watched by thousands at one time rather than one streamer at a time! I fine I feel totally different when I watch a broadcast of my film, it accentuates my cringe at all the things I could have done better! Ha.
LC: Looking back at the making of the movie, what mem...
SHARE:


READ MORE

PICK OF THE WEEK