FEATURES
You want suspense and action? Well, Legend has both and much more this June
By James Whittington, Tuesday 23rd May 2023

Female avengers, waring brothers and a coffin-bound Ryan Reynolds spearheads and dangerously heart-racing May line-up on LEGEND, highlighted by the UK TV premieres of Howard J. Ford's award-winning child-abduction horror drama NEVER LET GO, revenge Western ANY BULLET WILL DO, action thriller ACTS OF VENGEANCE, starring Antonio Banderas and British action-adventure war film MERCENARIES.
Plus, there are Channel premieres for English-language Spanish survival thriller BURIED, starring Ryan Reynolds, and INTERVIEW WITH A HIT MAN, starring Luke Goss as a deadly hitman with a secret past.
THE VINTAGE VAULT continues to chill Sunday nights with its popular classic genre double-bills, which, this month, include the channel premieres of Robert Young's erotic masterpiece VAMPIRE CIRCUS and THE UNCANNY, a gruesome, blood-curdling collection of horror short stories, starring Peter Cushing, Ray Milland, Joan Greenwood, Susan Penhaligon and Donald Pleasence.
Here's the LEGEND LOWDOWN for June:
We kick-off with the UK TV premiere of ANY BULLET WILL DO. During the great American Civil War, two brothers find themselves on opposing sides. Ten years later, Hollis Ransom, now a ruthless head hunter, sets out on a bloody path through Montana and Wyoming, fighting outlaws, evading Indians, and finally meeting his brother in an epic battle that will seal both men's fates once and for all. Moving to the 3rd and another UK TV premiere, Howard Ford's NEVER LET GO. Lisa Brennan (Angela Dixon), a single mother on vacation in a foreign land, takes the law into her own hands when her child is abducted. Trusting no one, and stopping at nothing, she weaves her way through the murky backstreets and barren landscapes in an epic journey to find her daughter against incredible odds.
THE HOUSE THAT DRIPPED BLOOD on the 4th is part of THE VINTAGE VAULT. Adapted by Psycho author Robert Bloch from his own short stories, this Amicus horror anthology is set in an English country home where. Inspector Holloway (John Bennett) is called on to investigate the bloody deaths of four tenants. Directed by Peter Duffell, this superior anthology stars Christopher Lee, Peter Cushing, Denholm Elliott, Ingrid Pitt and Jon Pertwee. The as part of the same strand don't miss BLOOD ON SATAN'S CLAW. When a mysterious corpse is accidentally dug in a small town, a group of local teens starts acting very strangely. The adolescents, led by a girl named Angel (Linda Hayden), are convinced the corpse was once possessed. They start to act out a series of demonic rituals, with devastating consequences. This 17th century British supernatural horror film is directed by Piers Haggard and stars Patrick Wymark, Linda Hayden, and Barry Andrews.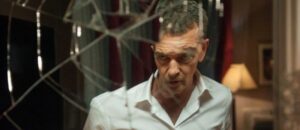 Another UK TV Premiere comes to Legend on the 10th, ACTS OF VENGEANCE. Action speaks louder than words when a fast-talking criminal lawyer, Frank Valera (Antonio Banderas) takes a vow of silence - transforming his body and his mind to embark on a quest to avenge the murder of his wife and daughter. We're back in THE VINTAGE VAULT on the 11th where we have a tickert booked for VAMPIRE CIRCUS. A circus arrives at a Serbian village to perform a show for the local inhabitants. Many of them believe that the plague that has gripped their village is the result of a curse inflicted on them years before by Count Mitterhouse, a vampire. Unbeknown to them, the leader of the circus is the Count's cousin intent on reviving his relative and having his revenge. Keep hold of those tickets for after we've been to the circus we're taking a trip on the DEATH LINE. Set on the London Underground, this moody shocker features brilliant horror icon Donald Pleasance in the lead role as a cockney copper. Hammer Horror star Christopher Lee also shows up in a small cameo. Directed by Gary Sherman this is one of Guillermo del Toro's all-time favourites.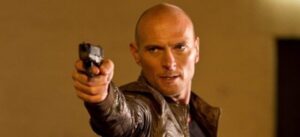 How about yet another UK TV premiere? On the 15th we meet the MERCENARIES. When the Serbian Prime Minister is assassinated, an elite special ops team, led by ex-British S.A.S serviceman turned mercenary Andy Marlow (Robert Fucilla) is called in to pull Europe back from the brink of war. Also stars Billy Zane. More action on the 17th as we conduct an INTERVIEW WITH A HITMAN. Ater his final mission goes wrong, an elite hitman known as Viktor (Luke Goss), travels to London in an attempt to erase his past, and being a new life. But he encounters a deadly threat and is forced to confront buried secrets.
BEWARE MY BRETHREN on the 18th kicks off another VINTAGE VAULT double. Led by a sinister minister (Patrick Magee), zealous religious sect The Brethren have taken control of widow Birdy Wemys, sending her unstable son, Kenny, into a descent of madness and murder. No woman is safe when Kenny's religious mania overpowers him and leads to a rampage of carnage and chaos. This gritty story of lust, murder and terror, now a favourite cult horror, is directed by Robert Hartford-Davies. Following on from this we've an appointment at HORROR HOSPITAL. Jason Jones (Robin Askwith), a disillusioned songwriter, checks into Brittlehouse Manor, a 'health resort' where people are supposedly cured of all their hang-ups. It is run by the sinister Dr Storm (Michael Gough). who performs lobotomies on his young patients, and it isn't long before Jones realises that his life is in danger.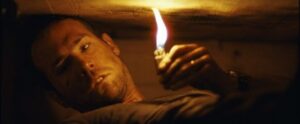 A claustrophobic contemporary hit on the 24th, take a deep breath for BURIED. Imagine waking up in the dark and realising that you've been buried alive with nothing but a lighter, a mobile phone and only 90 minutes of oxygen left. Ryan Reynolds delivers a compelling performance as everyman, Paul Conroy who has to that his fears, frustrations and dark emotion in order to remain focused on staying alive. Our final VINATGE VAULT on the 25th is a multi-story masterpiece, THE UNCANNY Author Wilbur Gray (Peter Cushing), who is convinced that cats are conspiring to replace the human race as masters of the earth, narrates three bizarre tales of feline terror. This blood-curdling collection of horror short stories also stars Ray Milland, Joan Greenwood, Susan Penhaligon and Donald Pleasence. Then it's Hammer time with TO THE DEVIL A DAUGHTER. Henry Beddows (Denholm Elliott) asks occult novelist John Verney (Richard Widmark) to protect his young daughter, Catherine (Natasha Kinski), who, although in the sanctuary of the Order of the Children of the Lord. has attracted the attention of ex-communicated priest Father Michael Rayner (Christopher Lee), who wants Catherine to become the incarnation of one of the crowned princes of Hell, Astaroth. Pitted against black magic, ancient rituals and a clan of Satanists, Verney battles to save the young girl from a diabolical fate.
Related show tags
: ACTS OF VENGEANCE,
ANY BULLET WILL DO
, BEWARE MY BRETHREN, BLOOD ON SATAN'S CLAW, BURIED, DEATH LINE, HORROR HOSPITAL,
MERCENARIES
,
NEVER LET GO
, THE UNCANNY, TO THE DEVIL A DAUGHTER,
VAMPIRE CIRCUS
MORE FEATURES
LEGEND unwraps a seasonal tsunami of action and suspense this December
By James Whittington, Thursday 23rd November 2023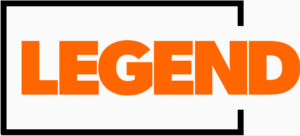 Strap yourself in for a seasonal tsunami of action and suspense this December as LEGEND unwraps a six-pack of Channel premieres including ESCAPE PLAN 2, the second instalment of the electrifying franchise, with Sylvester Stallone and Dave Bautista once again starring. There's also a first showing for MAN DOWN, with Shia LaBeouf and Gary Oldman headlining this gripping, post-apocalyptic thriller.
Other channel premieres include gruelling crime thriller SOUTHERN FURY, starring Nicolas Cage, siege drama ROGUE HOSTAGE with Tyrese Gibson and John Malkovich, cult Western THE SPOILERS, starring screen legends John Wayne and Marlene Dietrich and BONE TOMAHAWK, in which Kurt Russell s...
SHARE:


READ MORE

LEGEND reveals twelve turbo-charged premieres for November, including an All-Out Action Season
Posted on Tuesday 24th October 2023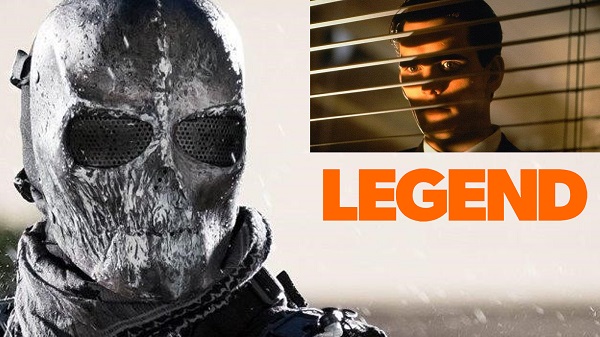 Get ready to kick, punch and shoot your way through a star-studded season of explosive action premieres on LEGEND this November, including the UK TV premieres of James Cullen Bressack's tense, against-the-clock thriller HOT SEAT, starring Kevin Dillon and Mel Gibson, and his dazzling action cyber-thriller FORTRESS, starring Bruce Willis.
From Monday 13th - Saturday 20th November there's an All-Out Action Season, which includes the channel premieres of Walter Hill's ultra-violent TREPASS, starring Bill Paxton, and John Woo's deadly HARD TARGET, starring Jean-Claude Van Damme. Other titles in the season include hard-boiled thriller BOILING POINT (1993), starring Dennis Hopper, ...
SHARE:


READ MORE

LEGEND has 11 premieres for you this October!
Posted on Sunday 24th September 2023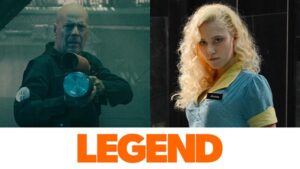 Watch out for plenty of star-studied thrills and spills on LEGEND, as the UK's most entertaining channel for action, suspense and Sci-Fi presents eleven premieres for October, including the UK TV premiere of ANTI-LIFE, an edge-of-your-seat sci-fi thriller with an (inter)stellar cast including Bruce Willis and John Suits. There also a welcome channel premiere for THE GUEST, a brilliant homage to 1980s action flicks and slasher horror, which showcases ex- Downtown Abbey actor Dan Stevens in an inspired star-making turn.
Other channel firsts include high-octane crime thriller DOG EAT DOG, starring Nicolas Cage and Willem Dafoe, American road comedy film MIDNIGHT RU...
SHARE:


READ MORE

LEGEND shoots from the hip with THE WILDER WEST SEASON
Posted on Tuesday 19th September 2023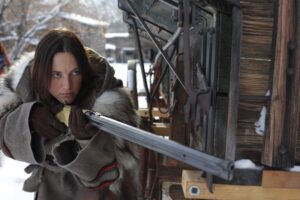 LEGEND shoots from the hip this October as the wilder side of the western is laid bare in a six-shooter season of violent, controversial and revenge-fuelled showdowns.
So be prepared for blood-drenched shoot-outs, outlaw adventures and bandits on the rampage as LEGEND goes way out West with a selection of contemporary Westerns, highlighted by the channel premiere of Ti West's IN A VALLEY OF VIOLENCE, starring Ethan Hawke and John Travolta. There is also a channel premiere for Jon Casser's FORSAKEN, starring Donald and Keifer Sutherland. Ralph Nelson's brutal Western SOLDIER BLUE still remains one of the most poignant yet horrific dramatisations of America's dark ...
SHARE:


READ MORE

LEGEND reveals bumper crop of premieres for September
Posted on Tuesday 22nd August 2023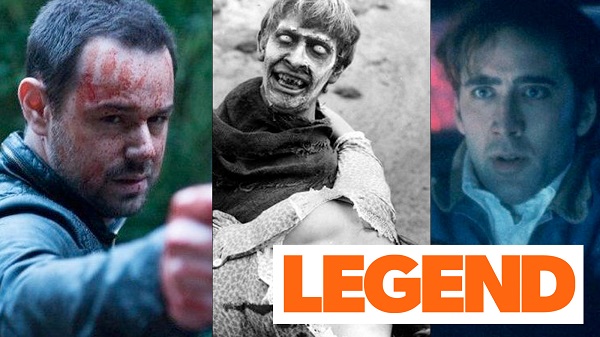 Watch out for a 'dirty dozen' on LEGEND, as the UK's most engaging channel for action, suspense and Sci-Fi presents twelve premieres for September, including the UK TV premiere of Adrian Bol's high stakes espionage thriller LEGACY OF LIES, starring John Wick: Chapter 4-star Scott Adkins.
Superior crime and action movies feature this month with the Channel premieres for remarkable Brit true-crime story THE HATTON GARDEN JOB, starring Larry Lamb, Phil Daniels and Matthew Goode, London gangster drama ASSASSIN, starring Danny Dyer, neo-noir thriller SEA OF LOVE, starring Al Pacino and Ellen Barkin, action comedy BIRD ON A WIRE, starring Mel Gibson and Goldie Hawn, revenge crime thriller ACTS OF...
SHARE:


READ MORE

LEGEND unveils a sizzling summer line-up for August 2023
Posted on Wednesday 26th July 2023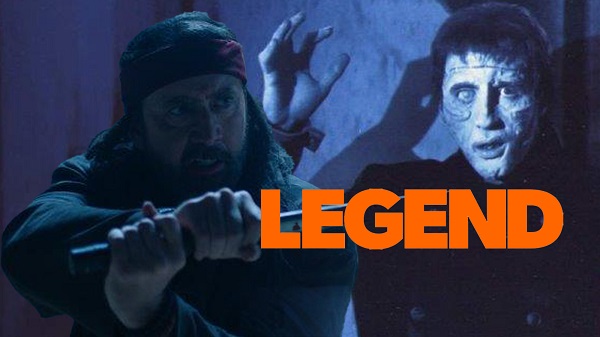 August is an action-packed month on LEGEND, with gritty crime thrillers, electrifying epics, classic horror double-bills from the fifties and an alien-fighting Nic Cage, who stars in the UK TV premiere of JIU JITSU, a martial arts meets-sci-fi thriller. There is also a UK TV premiere for brutal Brit gangland heist thriller FREIGHT, which stars Billy Murray and Craig Fairbrass.
There also Channel premieres for cat-and-mouse mystery thriller MOJAVE, starring Mark Wahlberg, Canadian heist thriller PRECIOUS CARGO, starring Bruce Willis, epic sword-clashing adventure, LAST KNIGHTS, starring Morgan Freeman and Clive Owen and WAR PIGS, starring Micky Rourke, Dolph Lundgren and Luke Goss.
This ...
SHARE:


READ MORE

Stallone, Willis, Lundgren and Jones are ready for you this July on LEGEND
Posted on Wednesday 21st June 2023
An unstoppable Stallone, a bad-cop Bruce Willis, and classics from the beginning of genre cinema marks a memorable month of premieres on LEGEND, highlighted by the UK TV premieres of the star-filled action thrillers A CERTAIN JUSTICE, starring Dolph Lundgren and Vinnie Jones, and THE MOST DANGEROUS GAME starring Tom Berenger and Bruce Dern.
Fans of American rapper 50 Cent can tune in to see him star in two films - crime thriller GUN, co-starring Val Kilmer and ESCAPE PLAN 3, the final instalment in the Escape Plan franchise, which also stars Sylvester Stallone. Both are Channel premieres. There is also a Channel premiere for action thriller FIRST KILL, which s...
SHARE:


READ MORE

Kim Newman checks out the treats we have in the Vintage Vault this July
Posted on Tuesday 20th June 2023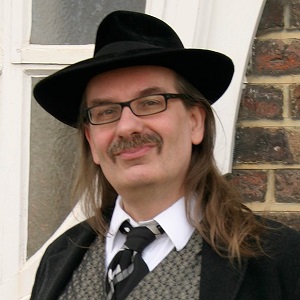 This month's celebrated Vintage Vault selections on LEGEND are all examples of early franchise horror from the great days of the movies, spanning the thirties and forties.
It was in 1931 that the horror film really came together as a film genre at Universal Pictures, when Tod Browning directed Bela Lugosi as a suavely purring vampire Count in Dracula and James Whale put Boris Karloff in flat head and big boots as the Monster in Frankenstein. After that great one-two, not only was the horror film a viable commercial and artistic property, but the studios began to see the genre as what a later film industry would call a franchise - indeed, an interlocking series of franchises which would eventually pro...
SHARE:


READ MORE

Howard J Ford chats about his movie Never Let Go which has its UK TV premiere June 3rd on Legend
Posted on Tuesday 30th May 2023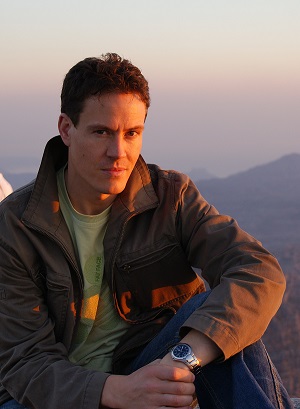 Ahead of Legend's UK TV Premiere of revenge thriller NEVER LET GO on Saturday June 3rd, director Howard J Ford reflects on a near family tragic experience, the importance of locations and returning to his horror genre roots.
LC: Your nail-biting revenge thriller NEVER LET GO is having its channel premiere on LEGEND, excited or what?
HJF: It's always exciting to know one of your movies is going to be on the telly and watched by thousands at one time rather than one streamer at a time! I fine I feel totally different when I watch a broadcast of my film, it accentuates my cringe at all the things I could have done better! Ha.
LC: Looking back at the making of the movie, what mem...
SHARE:


READ MORE

PICK OF THE WEEK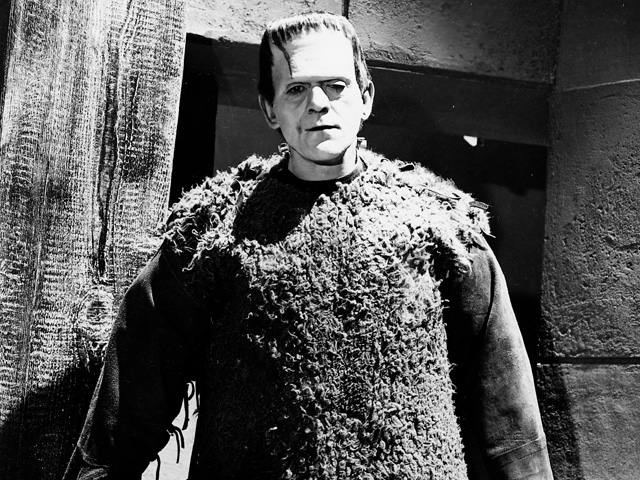 MOJAVE
Monday 11th December
9.00 PM