FEATURES
LEGEND has 11 premieres for you this October!
By James Whittington, Sunday 24th September 2023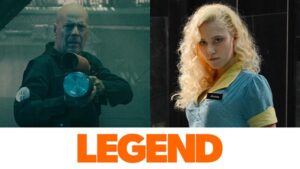 Watch out for plenty of star-studied thrills and spills on LEGEND, as the UK's most entertaining channel for action, suspense and Sci-Fi presents eleven premieres for October, including the UK TV premiere of ANTI-LIFE, an edge-of-your-seat sci-fi thriller with an (inter)stellar cast including Bruce Willis and John Suits. There also a welcome channel premiere for THE GUEST, a brilliant homage to 1980s action flicks and slasher horror, which showcases ex- Downtown Abbey actor Dan Stevens in an inspired star-making turn.
Other channel firsts include high-octane crime thriller DOG EAT DOG, starring Nicolas Cage and Willem Dafoe, American road comedy film MIDNIGHT RUN, starring Robert De Niro and Charles Grodin, THE QUEST a martial arts thriller directed by Jean-Claude Van Damme in his directorial debut and the controversial drama SLEEPERS, starring Kevin Bacon, Dustin Hoffman, Brad Pitt, Robert DeNiro and Minnie Driver.
Plus, there's British mystery thriller UNDER SUSPICION starring Liam Neeson, action adventure THE RIVER WILD, starring Meryl Streep and Kevin Bacon and Van Damme and Lundgren return for a sixth instalment of UNIVERSAL SOLDIER: DAY OF RECKONING.
This month's ever-popular THE VINTAGE VAULT strand on Sunday night double-bills continues its celebration of great horror classics from the Sixties and seventies including DRACULA: PRINCE OF DARKNESS, FRANKENSTEIN CREATED WOMAN, THE DEVIL RIDES OUT, THE SORCERERS, TWINS OF EVIL, SCARS OF DRACULA and LUST FOR A VAMPIRE.
Here's everything you need to know:
Let's start on the 5th with the channel premiere of UNDER SUSPICION. Tony Aaron (Liam Neeson) is a disgraced ex-policeman scraping a living as a private detective. When a supposedly routine case goes wrong and leads to the murder of a client and Aaron's own wife, he is under suspicion of murder. His enquiries lead him to the murdered client's mistress, the mysterious Angeline (Laura San Giacomo), who stood to benefit heavily. Two legends team-up on Saturday the 7th, MIDNIGHT RUN. When bounty hunter Jack Walsh (Robert DeNiro) is assigned with finding bail jumper Jon Mardukas (Charles Grodin), he has no idea the Mob and the FBI have the same idea Martin Brest directs this smart and funny 'Odd Couple' movie.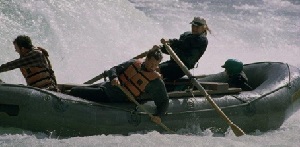 If its high-octane action then THE QUEST on the 12th is for you. Acclaimed action superstar Jean-Claude Van Damme directs and stars as Chris, a street criminal who has always lived his life in search of new adventures. But his skill will be put to the test when he enters a tournament of the world's best fighters. Van Dammer's directorial debut also stars Roger Moore. The we battle the elements on the 14th in THE RIVER WILD. Meryl Streep delivers a tour de force performance as a wife and mother whose family river rafting trip is hijacked by murderous thieves who desire to use her experience as a river guide to get them through a perilous stretch of water known as the Gauntlet. Directed by Curtis Hanson and co-stars Kevin Bacon as the ruthless criminal who threatens their lives.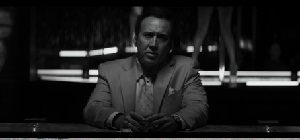 Based on true events and directed by visionary filmmaker Paul Schrader DOG EAT DOG on the 17th, is a breathtaking crime thriller starring Nicolas Cage and Willem Dafoe, who, fresh out of prison, are trying to adapt themselves to civilian life. But then they are offered a job by an eccentric mob boss with a payoff too good to turn down. Set in the near future, ANTI-LIFE on the 25th focuses on a spaceship with survivors fleeing a devastating plague on planet Earth. But the ship has a stowaway: a shape-shifting alien whose goal is to kill. Clay (Bruce Willis) and his team of mechanics are picked to maintain the interstellar ark but now they must outwrite and destroy a malevolent cosmic terror.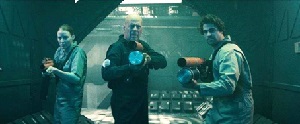 Back down to Earth on the 27th for UNIVERSAL SOLDIER: REGENERATION. When a terrorist sect uses a new destructive model from the "Universal Soldier" line of humanlike machines, to seize the atomic reactor at Chernobyl, Luc Deveraux (Jean-Claude Van Damme), is reactivated to save the planet from nuclear Armageddon. Unfortunately, Deveraux will also have to contend with his nemesis, Andrew Scott (Dolph Lundgren). A-list drama on the 28th in acclaimed 90s thriller, SLEEPERS. Four boys from Hell's Kitchen enter a reformatory where a cruel guard (Kevin Bacon) abuses them. Years later, two of them avenge their tormenter and stand trial, defended by a lawyer (Dustin Hoffman) and aided by their scheming cohort (Brad Pitt) and other friends from the 'hood (Robert DeNiro, Minnie Driver), who face the moral dilemma of justice vs. loyalty.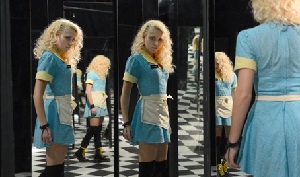 The big news this month is waiting for you on the 31st, THE GUEST. A brilliant homage to 1980s action flicks and slasher horror given a sharp twist by YOU'RE NEXT director Adam Wingard, it showcases ex- Downtown Abbey actor Dan Stevens in an inspired star-making turn. He plays David, a soldier arriving on the bereaved Peterson family's doorstep, claiming to be the best friend of their son who died in action. Inviting him to stay, at first the charming veteran seems the perfect guest, but then the random killing starts. What's going on and can the family stop the cold-blooded lethal weapon in their home committing even worse atrocities?
Related show tags
: ANTI-LIFE,
DOG EAT DOG
,
DRACULA: PRINCE OF DARKNESS
, FRANKENSTEIN CREATED WOMAN, LUST FOR A VAMPIRE,
MIDNIGHT RUN
, SCARS OF DRACULA, SLEEPERS, THE DEVIL RIDES OUT, THE GUEST, THE QUEST,
THE RIVER WILD
,
THE SORCERERS
,
TWINS OF EVIL
,
UNDER SUSPICION
, UNIVERSAL SOLDIER: DAY OF RECKONING
MORE FEATURES
LEGEND unwraps a seasonal tsunami of action and suspense this December
By James Whittington, Thursday 23rd November 2023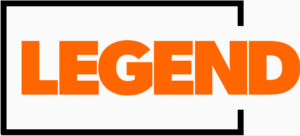 Strap yourself in for a seasonal tsunami of action and suspense this December as LEGEND unwraps a six-pack of Channel premieres including ESCAPE PLAN 2, the second instalment of the electrifying franchise, with Sylvester Stallone and Dave Bautista once again starring. There's also a first showing for MAN DOWN, with Shia LaBeouf and Gary Oldman headlining this gripping, post-apocalyptic thriller.
Other channel premieres include gruelling crime thriller SOUTHERN FURY, starring Nicolas Cage, siege drama ROGUE HOSTAGE with Tyrese Gibson and John Malkovich, cult Western THE SPOILERS, starring screen legends John Wayne and Marlene Dietrich and BONE TOMAHAWK, in which Kurt Russell s...
SHARE:


READ MORE

LEGEND reveals twelve turbo-charged premieres for November, including an All-Out Action Season
Posted on Tuesday 24th October 2023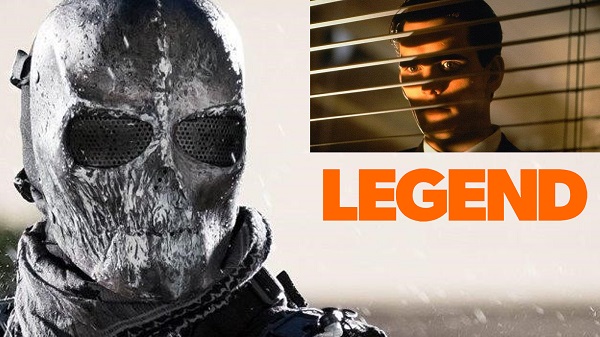 Get ready to kick, punch and shoot your way through a star-studded season of explosive action premieres on LEGEND this November, including the UK TV premieres of James Cullen Bressack's tense, against-the-clock thriller HOT SEAT, starring Kevin Dillon and Mel Gibson, and his dazzling action cyber-thriller FORTRESS, starring Bruce Willis.
From Monday 13th - Saturday 20th November there's an All-Out Action Season, which includes the channel premieres of Walter Hill's ultra-violent TREPASS, starring Bill Paxton, and John Woo's deadly HARD TARGET, starring Jean-Claude Van Damme. Other titles in the season include hard-boiled thriller BOILING POINT (1993), starring Dennis Hopper, ...
SHARE:


READ MORE

LEGEND shoots from the hip with THE WILDER WEST SEASON
Posted on Tuesday 19th September 2023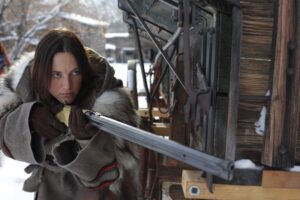 LEGEND shoots from the hip this October as the wilder side of the western is laid bare in a six-shooter season of violent, controversial and revenge-fuelled showdowns.
So be prepared for blood-drenched shoot-outs, outlaw adventures and bandits on the rampage as LEGEND goes way out West with a selection of contemporary Westerns, highlighted by the channel premiere of Ti West's IN A VALLEY OF VIOLENCE, starring Ethan Hawke and John Travolta. There is also a channel premiere for Jon Casser's FORSAKEN, starring Donald and Keifer Sutherland. Ralph Nelson's brutal Western SOLDIER BLUE still remains one of the most poignant yet horrific dramatisations of America's dark ...
SHARE:


READ MORE

LEGEND reveals bumper crop of premieres for September
Posted on Tuesday 22nd August 2023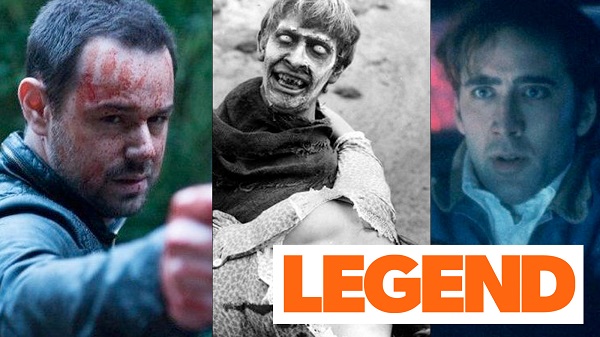 Watch out for a 'dirty dozen' on LEGEND, as the UK's most engaging channel for action, suspense and Sci-Fi presents twelve premieres for September, including the UK TV premiere of Adrian Bol's high stakes espionage thriller LEGACY OF LIES, starring John Wick: Chapter 4-star Scott Adkins.
Superior crime and action movies feature this month with the Channel premieres for remarkable Brit true-crime story THE HATTON GARDEN JOB, starring Larry Lamb, Phil Daniels and Matthew Goode, London gangster drama ASSASSIN, starring Danny Dyer, neo-noir thriller SEA OF LOVE, starring Al Pacino and Ellen Barkin, action comedy BIRD ON A WIRE, starring Mel Gibson and Goldie Hawn, revenge crime thriller ACTS OF...
SHARE:


READ MORE

LEGEND unveils a sizzling summer line-up for August 2023
Posted on Wednesday 26th July 2023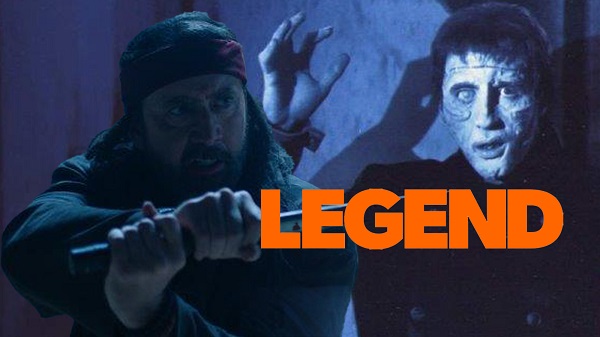 August is an action-packed month on LEGEND, with gritty crime thrillers, electrifying epics, classic horror double-bills from the fifties and an alien-fighting Nic Cage, who stars in the UK TV premiere of JIU JITSU, a martial arts meets-sci-fi thriller. There is also a UK TV premiere for brutal Brit gangland heist thriller FREIGHT, which stars Billy Murray and Craig Fairbrass.
There also Channel premieres for cat-and-mouse mystery thriller MOJAVE, starring Mark Wahlberg, Canadian heist thriller PRECIOUS CARGO, starring Bruce Willis, epic sword-clashing adventure, LAST KNIGHTS, starring Morgan Freeman and Clive Owen and WAR PIGS, starring Micky Rourke, Dolph Lundgren and Luke Goss.
This ...
SHARE:


READ MORE

Stallone, Willis, Lundgren and Jones are ready for you this July on LEGEND
Posted on Wednesday 21st June 2023
An unstoppable Stallone, a bad-cop Bruce Willis, and classics from the beginning of genre cinema marks a memorable month of premieres on LEGEND, highlighted by the UK TV premieres of the star-filled action thrillers A CERTAIN JUSTICE, starring Dolph Lundgren and Vinnie Jones, and THE MOST DANGEROUS GAME starring Tom Berenger and Bruce Dern.
Fans of American rapper 50 Cent can tune in to see him star in two films - crime thriller GUN, co-starring Val Kilmer and ESCAPE PLAN 3, the final instalment in the Escape Plan franchise, which also stars Sylvester Stallone. Both are Channel premieres. There is also a Channel premiere for action thriller FIRST KILL, which s...
SHARE:


READ MORE

Kim Newman checks out the treats we have in the Vintage Vault this July
Posted on Tuesday 20th June 2023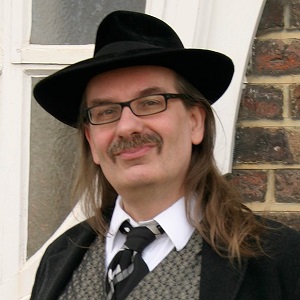 This month's celebrated Vintage Vault selections on LEGEND are all examples of early franchise horror from the great days of the movies, spanning the thirties and forties.
It was in 1931 that the horror film really came together as a film genre at Universal Pictures, when Tod Browning directed Bela Lugosi as a suavely purring vampire Count in Dracula and James Whale put Boris Karloff in flat head and big boots as the Monster in Frankenstein. After that great one-two, not only was the horror film a viable commercial and artistic property, but the studios began to see the genre as what a later film industry would call a franchise - indeed, an interlocking series of franchises which would eventually pro...
SHARE:


READ MORE

Howard J Ford chats about his movie Never Let Go which has its UK TV premiere June 3rd on Legend
Posted on Tuesday 30th May 2023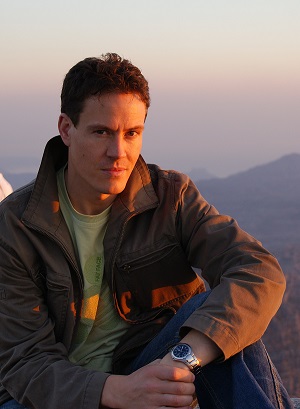 Ahead of Legend's UK TV Premiere of revenge thriller NEVER LET GO on Saturday June 3rd, director Howard J Ford reflects on a near family tragic experience, the importance of locations and returning to his horror genre roots.
LC: Your nail-biting revenge thriller NEVER LET GO is having its channel premiere on LEGEND, excited or what?
HJF: It's always exciting to know one of your movies is going to be on the telly and watched by thousands at one time rather than one streamer at a time! I fine I feel totally different when I watch a broadcast of my film, it accentuates my cringe at all the things I could have done better! Ha.
LC: Looking back at the making of the movie, what mem...
SHARE:


READ MORE

You want suspense and action? Well, Legend has both and much more this June
Posted on Tuesday 23rd May 2023

Female avengers, waring brothers and a coffin-bound Ryan Reynolds spearheads and dangerously heart-racing May line-up on LEGEND, highlighted by the UK TV premieres of Howard J. Ford's award-winning child-abduction horror drama NEVER LET GO, revenge Western ANY BULLET WILL DO, action thriller ACTS OF VENGEANCE, starring Antonio Banderas and British action-adventure war film MERCENARIES.
Plus, there are Channel premieres for English-language Spanish survival thriller BURIED, starring Ryan Reynolds, and INTERVIEW WITH A HIT MAN, starring Luke Goss as a deadly hitman with a secret past.
THE VINTAGE VAULT continues to chill Sunday nights with its popular classic genre double-bi...
SHARE:


READ MORE

PICK OF THE WEEK