FEATURES
LEGEND unveils a sizzling summer line-up for August 2023
By James Whittington, Wednesday 26th July 2023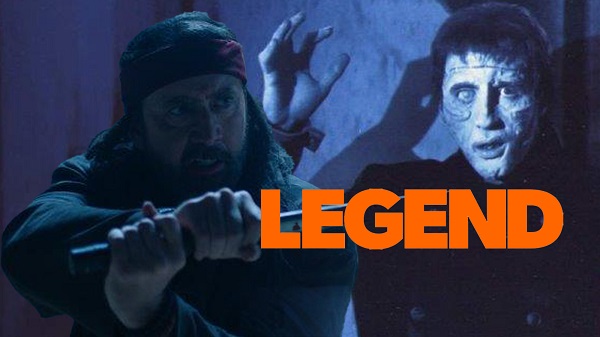 August is an action-packed month on LEGEND, with gritty crime thrillers, electrifying epics, classic horror double-bills from the fifties and an alien-fighting Nic Cage, who stars in the UK TV premiere of JIU JITSU, a martial arts meets-sci-fi thriller. There is also a UK TV premiere for brutal Brit gangland heist thriller FREIGHT, which stars Billy Murray and Craig Fairbrass.
There also Channel premieres for cat-and-mouse mystery thriller MOJAVE, starring Mark Wahlberg, Canadian heist thriller PRECIOUS CARGO, starring Bruce Willis, epic sword-clashing adventure, LAST KNIGHTS, starring Morgan Freeman and Clive Owen and WAR PIGS, starring Micky Rourke, Dolph Lundgren and Luke Goss.
This month's popular THE VINTAGE VAULT strand celebrates some great horror classics from the fifties, highlighted by the Channel premiere of THE CREATURE WALKS AMONGST US (1956), THE CURSE OF FRANKENSTEIN (1957) and DRACULA (1958).
Plus, we take a nostalgic trip back to the seventies with the Channel premiere of THE SIX MILLION DOLLAR MAN. This hugely popular, Emmy-nominated series was one of the highest rated programmes of its day. Series 1 and 2 will run through the month.
Here's all you need to know: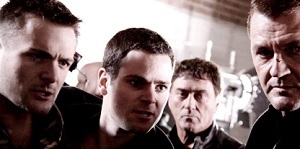 We kick the month off on the 4th with a UK TV premiere, FREIGHT. Gabe (Billy Murray) is thrown into a turf war when his daughter (Laura Aikman) is brutally kidnapped by a group of Eastern European human traffickers. A battle of survival ensues as Jed (Craig Fairbrass) helps Gabe try to save his daughter and the city from chilling mafia boss Cristi (Danny Midwinter). In WAR PIGS on the 5th a disgraced World War II army captain Jack Wosick (Luke Goss) is given the opportunity for redemption when asked to lead a rag-tag unit of misfits known as the War Pigs on a secret mission to go behind enemy lines. With the help of Captain Hans Picault (Dolph Lundgren) and Colonel A.J. Redding (Mickey Rourke), Jack sets out to salvage his reputation.
THE VINTAGE VAULT on the 6th starts underground with THE MOLE PEOPLE. John Bentley (John Agar) leads a Middle Eastern expedition in search of a lost tribe of Sumerians. He and his cohorts follow a tunnel deep below the surface of the earth, coming across a tyrannical tribe of albino Sumerians, who use the semi-human Mole People as slaves. Aware of the danger the scientists pose, the subterranean High Priest wants them eliminated. Then a classic creature feature follows, TARANTULA. This classic science fiction film featuring screen legend Clint Eastwood tells the story of a scientist who, while researching the effects of a new synthetic nutrient, releases a giant spider. Directed by Jack Arnold and starring John Agar, Mara Corday and Leo G. Carroll.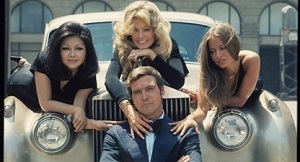 A Channel Premiere on the 8th of a true TV classic, THE SIX MILLION DOLLAR MAN. This Emmy-nominated series was one of the highest rated programs of the 1970s. Lee Majors stars as Steve Austin, a U.S. astronaut who is critically injured upon re-entry, and whose damaged limbs are replaced with bionic, atomic-powered appendages. Now equipped with impressive physical capabilities, Austin uses his powers to fight international villains, mad scientists, and alien monsters. This series ranks as a cultural touchstone and one of the greatest superhero serials of all-time. Guest stars include Farrah Fawcett, Lindsay Wagner, and Louis Gossett, Jr. Back to movies and on the 12th a thriller that will get under your skin, MOJAVE. A violent artist, Thomas, (Garrett Hedlund) has an ominous encounter in the desert with a homicidal, chameleon-like drifter (Oscar Isaac). This absorbing American crime thriller film is written and directed by William Monahan and also features Mark Wahlberg.
Back in THE VINTAGE VAULT on the 13th and we start with an acclaimed sequel, THE CREATURE WALKS AMONG US. The final instalment of the "Gill Man" trilogy finds the prehistoric creature far from his Amazon home, kept under close scientific scrutiny in a special facility in Florida. After a laboratory fire severely damages the creature's gills, the head of the research team (Jeff Morrow) initiates an operation that will allow their subject to breathe through a set of latent lungs. But soon Morrow's rehabilitation plans are destroyed, leading to a violent confrontation. THE MONOLITH MONSTERS follows where a meteor crashes in the desert, leaving behind huge black chunks. While being analysed in a science lab, the crystalline stones are accidentally drenched with water and begin to grow to gargantuan dimensions. A sudden rainstorm further exacerbates the situation, causing the monoliths to grow to hitherto unimagined heights. Can the world be saved by the saline solution which the scientists are hurriedly developing in the lab?
Another UK TV Premiere on the 17th, JIU JITSU. The future hangs in the balance as a being from another world returns to Earth to face off against the best warriors the human race has to offer. From special ops soldiers to the best in MMA, this epic battle for the survival of Earth will place humanity on the brink of extinction. An all-star action-packed cast lead the fight, including Nic Cage and Frank Grillo. PRECIOUS CARGO on the 18th concerns an international thief Jack (Mark-Paul Gosselaar) and his highly trained team get a run for their money when Karen (Claire Forlani), Jack's gorgeous femme fatale ex, shows up and drags him into a dangerous billion-dollar heist. Little does Jack know they're stealing from Eddie, (Bruce Willis) Karen's ex-boss.
We reopen THE VINTAGE VAULT on the 19th with a real chiller, Hammer's THE ABOMINABLE SNOWMAN. An adaptation of a drama by Nigel Kneale, creator of the Quatermass series, this horror fantasy stars Peter Cushing as scientist John Rollason, who, ignoring his wife's objections, joins an expedition lead by brash American Tom Friend (Forrest Tucker). They are searching for the legendary yeti in the high Himalayas - a quest with deadly consequences. We hit the streets with the next feature, THE DEADLY MANTIS. When a giant insect attacks several people in a remote Arctic region, Col. Joe Parkham (Craig Stevens) swings into action. Parkham and his associates, Dr. Ned Jackson (William Hopper) and Ned's assistant Margie Blake (Alix Talton), track the predatory mantis as it heads southward to Washington DC.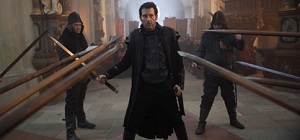 LAST KNIGHTS on the 26th is set in an age of honour and justice by the sword, Raiden (Clive Owen) is a fallen warrior who must rise up against a corrupt and sadistic ruler to avenge Bartok (Morgan Freeman), his dishonoured master. Our final visit to THE VINTAGE VAULT has a pair of HAMMER classic starting with THE CURSE OF FRANKENSTEIN. Scientist Victor Frankenstein (Peter Cushing) will stop at nothing in his quest to reanimate a deceased body and assembles a hideous creature (Christopher Lee) out of dead body parts. He succeeds in bringing it to life, but the monster is not as obedient or docile as Frankenstein expected... We end with one of the finest, DRACULA. This horror classic stands as the most famous and celebrated film version of the popular vampire story. Bela Lugosi delivers a star-making performance as the titular villain - his erudite, refined Dracula is at once alluring and terrifying. While director Tod Browning an effectively and haunting atmosphere. Also stars Edward Van Sloan as Dracula's arch enemy, vampire-hunter Van Helsing.
Related show tags
: DRACULA, FREIGHT,
JIU JITSU
,
LAST KNIGHTS
,
MOJAVE
,
PRECIOUS CARGO
, THE CREATURE WALKS AMONGST US, THE CURSE OF FRANKENSTEIN,
THE SIX MILLION DOLLAR MAN
,
WAR PIGS
MORE FEATURES
LEGEND unwraps a seasonal tsunami of action and suspense this December
By James Whittington, Thursday 23rd November 2023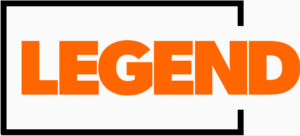 Strap yourself in for a seasonal tsunami of action and suspense this December as LEGEND unwraps a six-pack of Channel premieres including ESCAPE PLAN 2, the second instalment of the electrifying franchise, with Sylvester Stallone and Dave Bautista once again starring. There's also a first showing for MAN DOWN, with Shia LaBeouf and Gary Oldman headlining this gripping, post-apocalyptic thriller.
Other channel premieres include gruelling crime thriller SOUTHERN FURY, starring Nicolas Cage, siege drama ROGUE HOSTAGE with Tyrese Gibson and John Malkovich, cult Western THE SPOILERS, starring screen legends John Wayne and Marlene Dietrich and BONE TOMAHAWK, in which Kurt Russell s...
SHARE:


READ MORE

LEGEND reveals twelve turbo-charged premieres for November, including an All-Out Action Season
Posted on Tuesday 24th October 2023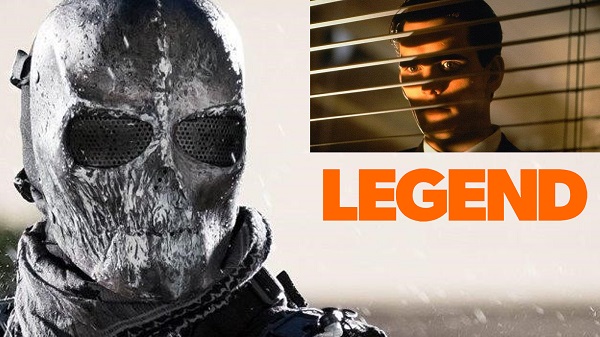 Get ready to kick, punch and shoot your way through a star-studded season of explosive action premieres on LEGEND this November, including the UK TV premieres of James Cullen Bressack's tense, against-the-clock thriller HOT SEAT, starring Kevin Dillon and Mel Gibson, and his dazzling action cyber-thriller FORTRESS, starring Bruce Willis.
From Monday 13th - Saturday 20th November there's an All-Out Action Season, which includes the channel premieres of Walter Hill's ultra-violent TREPASS, starring Bill Paxton, and John Woo's deadly HARD TARGET, starring Jean-Claude Van Damme. Other titles in the season include hard-boiled thriller BOILING POINT (1993), starring Dennis Hopper, ...
SHARE:


READ MORE

LEGEND has 11 premieres for you this October!
Posted on Sunday 24th September 2023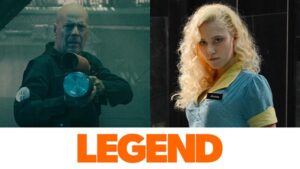 Watch out for plenty of star-studied thrills and spills on LEGEND, as the UK's most entertaining channel for action, suspense and Sci-Fi presents eleven premieres for October, including the UK TV premiere of ANTI-LIFE, an edge-of-your-seat sci-fi thriller with an (inter)stellar cast including Bruce Willis and John Suits. There also a welcome channel premiere for THE GUEST, a brilliant homage to 1980s action flicks and slasher horror, which showcases ex- Downtown Abbey actor Dan Stevens in an inspired star-making turn.
Other channel firsts include high-octane crime thriller DOG EAT DOG, starring Nicolas Cage and Willem Dafoe, American road comedy film MIDNIGHT RU...
SHARE:


READ MORE

LEGEND shoots from the hip with THE WILDER WEST SEASON
Posted on Tuesday 19th September 2023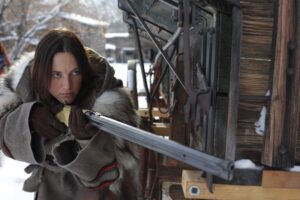 LEGEND shoots from the hip this October as the wilder side of the western is laid bare in a six-shooter season of violent, controversial and revenge-fuelled showdowns.
So be prepared for blood-drenched shoot-outs, outlaw adventures and bandits on the rampage as LEGEND goes way out West with a selection of contemporary Westerns, highlighted by the channel premiere of Ti West's IN A VALLEY OF VIOLENCE, starring Ethan Hawke and John Travolta. There is also a channel premiere for Jon Casser's FORSAKEN, starring Donald and Keifer Sutherland. Ralph Nelson's brutal Western SOLDIER BLUE still remains one of the most poignant yet horrific dramatisations of America's dark ...
SHARE:


READ MORE

LEGEND reveals bumper crop of premieres for September
Posted on Tuesday 22nd August 2023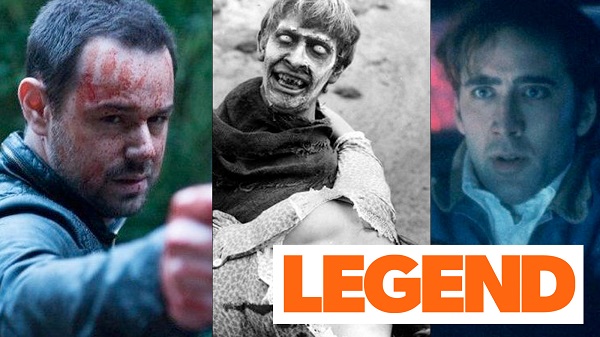 Watch out for a 'dirty dozen' on LEGEND, as the UK's most engaging channel for action, suspense and Sci-Fi presents twelve premieres for September, including the UK TV premiere of Adrian Bol's high stakes espionage thriller LEGACY OF LIES, starring John Wick: Chapter 4-star Scott Adkins.
Superior crime and action movies feature this month with the Channel premieres for remarkable Brit true-crime story THE HATTON GARDEN JOB, starring Larry Lamb, Phil Daniels and Matthew Goode, London gangster drama ASSASSIN, starring Danny Dyer, neo-noir thriller SEA OF LOVE, starring Al Pacino and Ellen Barkin, action comedy BIRD ON A WIRE, starring Mel Gibson and Goldie Hawn, revenge crime thriller ACTS OF...
SHARE:


READ MORE

Stallone, Willis, Lundgren and Jones are ready for you this July on LEGEND
Posted on Wednesday 21st June 2023
An unstoppable Stallone, a bad-cop Bruce Willis, and classics from the beginning of genre cinema marks a memorable month of premieres on LEGEND, highlighted by the UK TV premieres of the star-filled action thrillers A CERTAIN JUSTICE, starring Dolph Lundgren and Vinnie Jones, and THE MOST DANGEROUS GAME starring Tom Berenger and Bruce Dern.
Fans of American rapper 50 Cent can tune in to see him star in two films - crime thriller GUN, co-starring Val Kilmer and ESCAPE PLAN 3, the final instalment in the Escape Plan franchise, which also stars Sylvester Stallone. Both are Channel premieres. There is also a Channel premiere for action thriller FIRST KILL, which s...
SHARE:


READ MORE

Kim Newman checks out the treats we have in the Vintage Vault this July
Posted on Tuesday 20th June 2023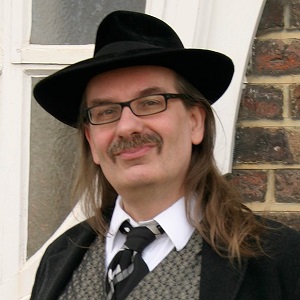 This month's celebrated Vintage Vault selections on LEGEND are all examples of early franchise horror from the great days of the movies, spanning the thirties and forties.
It was in 1931 that the horror film really came together as a film genre at Universal Pictures, when Tod Browning directed Bela Lugosi as a suavely purring vampire Count in Dracula and James Whale put Boris Karloff in flat head and big boots as the Monster in Frankenstein. After that great one-two, not only was the horror film a viable commercial and artistic property, but the studios began to see the genre as what a later film industry would call a franchise - indeed, an interlocking series of franchises which would eventually pro...
SHARE:


READ MORE

Howard J Ford chats about his movie Never Let Go which has its UK TV premiere June 3rd on Legend
Posted on Tuesday 30th May 2023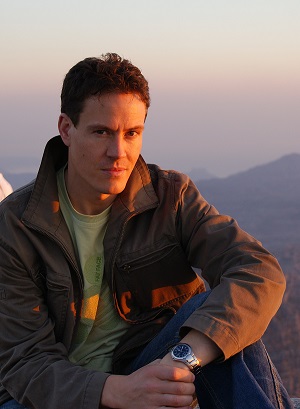 Ahead of Legend's UK TV Premiere of revenge thriller NEVER LET GO on Saturday June 3rd, director Howard J Ford reflects on a near family tragic experience, the importance of locations and returning to his horror genre roots.
LC: Your nail-biting revenge thriller NEVER LET GO is having its channel premiere on LEGEND, excited or what?
HJF: It's always exciting to know one of your movies is going to be on the telly and watched by thousands at one time rather than one streamer at a time! I fine I feel totally different when I watch a broadcast of my film, it accentuates my cringe at all the things I could have done better! Ha.
LC: Looking back at the making of the movie, what mem...
SHARE:


READ MORE

You want suspense and action? Well, Legend has both and much more this June
Posted on Tuesday 23rd May 2023

Female avengers, waring brothers and a coffin-bound Ryan Reynolds spearheads and dangerously heart-racing May line-up on LEGEND, highlighted by the UK TV premieres of Howard J. Ford's award-winning child-abduction horror drama NEVER LET GO, revenge Western ANY BULLET WILL DO, action thriller ACTS OF VENGEANCE, starring Antonio Banderas and British action-adventure war film MERCENARIES.
Plus, there are Channel premieres for English-language Spanish survival thriller BURIED, starring Ryan Reynolds, and INTERVIEW WITH A HIT MAN, starring Luke Goss as a deadly hitman with a secret past.
THE VINTAGE VAULT continues to chill Sunday nights with its popular classic genre double-bi...
SHARE:


READ MORE

PICK OF THE WEEK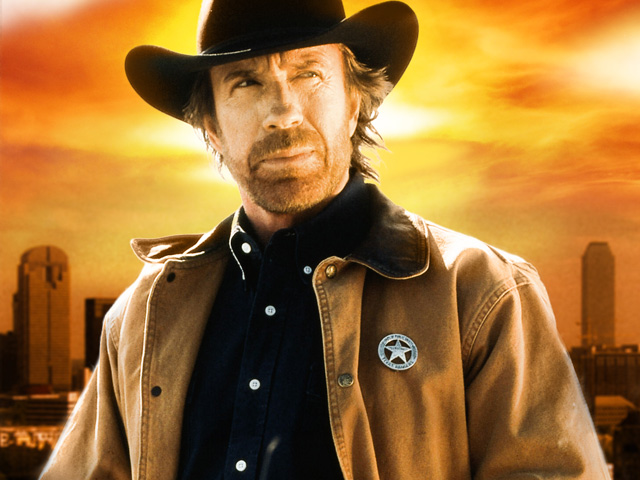 MOJAVE
Monday 11th December
9.00 PM